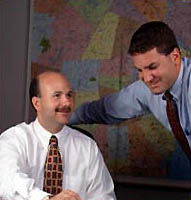 Hunkins Real Estate has become one of the most successful independent real estate firms in the Seacoast area. The secret to our success is old fashioned hard work and dedication combined with modern marketing techniques including the use of the internet and 360 degree virtual tours (see below). Our entire team of licensed real estate agents will work together to market and sell your home as opposed to the larger franchises who assign your property to just one individual agent.

If you are interested in selling your property and would like a free competitive market value analysis, please complete our Market Analysis Request Form.



Virtual Tour

VIRTUAL TOURS
The latest addition to our web site includes virtual tours which allow millions of buyers around the world to view the inside and outside of your home anytime of the day or night without coming to your property. The benefits of a virtual tour include:

Allows buyers to preview your property thus only hosting qualified prospects in your home.
Clean your house once, show it constantly.
Allows buyers to show the house to their friends and family so they may help with the purchase decision.
E-mail a tour of your home to prospects anywhere in the world.
WHAT JOE AND HIS TEAM OF AGENTS WILL DO FOR YOU
1) IMMEDIATELY
Upon your authorization, Joe will begin the marketing process. His GOAL: to continually and always in good taste keep your property in front of motivated buyers and motivated salespeople until SOLD.
2) WITHIN 24 HOURS
Notify all potential buyers/customers to whom he has been showing properties about your listing.
Prepare information for submission to the Multiple Listing Service.
Contact all cooperating agencies who have clients to whom they have shown similar properties marketed with our agency.
Send flyers highlighting the features and amenities of your property to corporations, businesses, buyer brokers, other real estate offices, etc.
Order a sign to be placed on your property.
Contact nearby property owners seeking names of friends or relatives they may know who might be interested in relocating to your area.
3) DURING THE AUTHORIZATION PERIOD
Accompany agents on a tour of your property, highlighting its features/amenities.
Our team will be available upon notice for all showings.
Prepare ads for your property (or a similar property) to run in local newspapers.
Communicate with you on a regular basis.
Return all of your calls promptly.
Notify you of all showings with feedback from potential buyers or agents
Send you copies of ads marketing your property as well as the MLS fact sheet.
Keep in touch with customers who may have shown some interest.
Present your property to potential buyers who are qualified as to their financial ability to purchase as well as their interest in your type of property.
Keep updated on market values and competing properties entering the market.
Notify you promptly of ALL offers.
Maintain the duty of loyalty to you, my client, to the best of my ability keeping your best interest foremost at all times.
4) AFTER EXECUTION OF THE PURCHASE AND SALE AGREEMENT
Accompany the home inspector and appraiser to the property if needed.
Make every effort to see that the loan is processed promptly.
Keep track of contingency dates and follow progress of buyers financing.
Communicate with you on progress of the loan, inspections, etc.
Deliver your check to you after the deed recording, if not received at the closing.
---

Hunkins Real Estate, Inc.
390 Portsmouth Avenue
P.O. Box 5, Greenland, NH 03840
(603) 433-2690 | (800) 842-7433
Fax: (603) 431-2080
Hosting by ad-cetera